Limited mobility, discomfort, and pain stem from all sorts of causes. Maybe you spend all day typing or lifting and have developed an injury to your back or wrist. Perhaps you have recently suffered a traumatic injury from a car accident or sports injury or are healing from surgery. Whatever the case, physical therapy (PT) can help speed your healing process and reduce your pain. Here are some commonly asked questions we receive at Chiropractic Health Care Center of Hamden, CT. Read on to make a better decision regarding your treatment.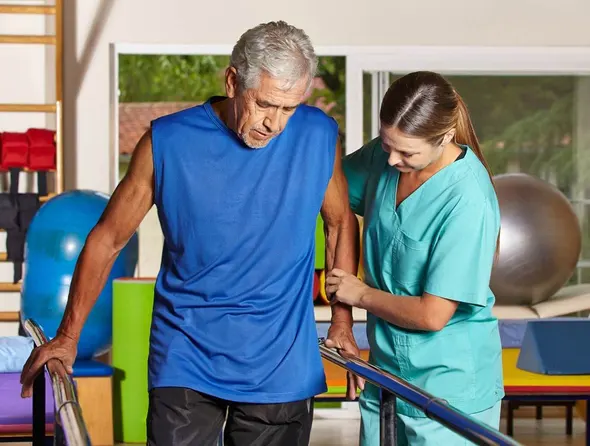 What Is Physical Therapy?
Physical therapy, also known as physiotherapy, is care that helps ease pain and help you move, function, and live better. It mainly consists of therapeutic stretches, exercises, and manual therapy to strengthen spinal support and improve flexibility, mobility, and range of motion.
What Should I Expect during a Physical Therapy Session?
Our chiropractor applies different methods to stretch and massage your muscles. Physical therapy techniques help improve blood circulation, decrease muscle spasms, and reduce pain and swelling. We also combine chiropractic adjustments to improve the mobility of your muscles and joints. Other treatment techniques include strength training, massages, and hot and cold therapy. Physical therapy is painless, but you might experience some soreness after sessions.
How Should I Dress?
Wear clothing that allows easy access to the affected part of your body. For instance, wear baggy pants or shorts that easily roll past the knee for a knee injury. For shoulder injury, wear baggy t-shirts or tank tops. Comfortable shorts or pants and loose-fitting shirts are ideal for back injuries because they allow easy movement.
What Does Physical Therapy Treat?
Whether you have acute or chronic pain, physical therapy is one of the best techniques to help you overcome pain. We can also use it to treat conditions like:
Joint pain
Tennis elbow
Pulled muscles
Frozen shoulder
Post-op recovery
Sciatic nerve pain
Knee, leg, and foot pain
Back, neck, and shoulder pain
How Do Physical Therapy and Chiropractic Care Work Together?
Depending on your condition, our chiropractor might combine physical therapy exercises with chiropractic techniques to help relieve you from pain.
Chiropractic manipulations and adjustments fix spinal misalignments that might occur in sports or auto accidents. Misplaced joints and bones can pressure spinal nerves, leaving you with discomfort and pain. Stretches help keep joints lubricated and reduce muscle tension.
This ultimately helps realign your spine and restore balance to your system. Manipulations and adjustments also help reduce inflammation and pain to help your body recover. On the other hand, strength-building activities fasten the healing process by strengthening weak muscles.
Schedule an Appointment with Our Chiropractor in Hamden, CT
Visiting a chiropractor for physical therapy allows you to benefit from both physical therapy and chiropractic care. Contact us to schedule a physical therapy appointment with our chiropractor at Chiropractic Health Care Center in Hamden, CT.